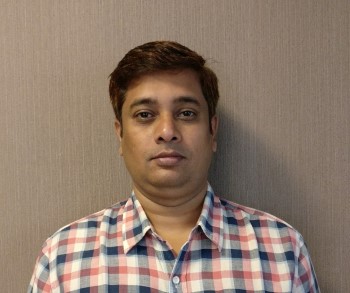 Doctor Balaji S. Pavar
Education and work experience: Dr. Balaji Pavar is a highly qualified doctor in Ayurveda with impressive practical experience.
In 2001, he graduated from the prestigious Ayurvedic College with an officially recognized Bharati Vidyapeeth University status in Pune with B.A.M.S. – Bachelor of Ayurvedic Medicine and Surgery.
Five years later, in 2006, he obtained a Masters Degree in Ayurvedic Pharmacology (MD/MS Ayurved – Ayurved Vachaspati & Ayurved Dhanvantari).
Dr. Balaji Pavar began his medical practice in 2001. He gained experience in Ayu Care (Tusur, Kerala) and Punarvasu (Pune, Kerala) hospitals.
His mentors are the famous Ayurveda teacher Raghavan Tirumulpat (Kalakudu, Karela) and Dr. Sanjay Pandase.
In 2004, he opened his own clinic where he practiced illness, detox, wellness and rejuvenation, and at the same time was an Ayurvedic consultant who worked with patients for improving their lifestyle.
Good preparation and valuable experience are a natural extension in Dr. Pavar's statements as a lecturer.
He is an associate professor at the LRP Islampur Ayurvedic Medical College in Maharashtra, Southwest India, and guest lecturer at various seminars, workshops, and Ayurvedic medical conferences.
Ayurvedic therapist Dhanaji Maruti Dhokare
Education and work experience: Dhanaji Maruti Dhokare is a certified Ayurvedic Pancakarma therapist with 12 years of professional experience.
Most of Dhokare's career is in various hospitals and clinics in India, where he works with orthopedic surgeons and specializes in Ayurvedic rehabilitation for joint and spinal problems.
As a result of the experience, the therapist has reached the highest, expert level in the application of traditional Ayurvedic massages and therapies.
He has been a member of Ayurveda clinic Bansko team for 3 years.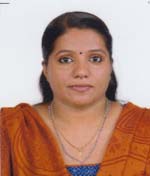 Ayurvedic therapist Ashly V. A.
Education and work experience: Ashly V. A. is an international Ayurveda therapist. Proactive, well trained and strongly motivated, she is a follower of the holistic approach which looks at the human being as a triune essence that unifies the physical, mental-emotional and spiritual beginning.
Ashly V. A. has over 8 years of professional experience.
For two years (2004 – 2006) worksas an Ayurvedic therapist at Inlaks and Budhrani hospital, Pune and one year at the Ayush therapeutic center in Mumbai.
From 2007 until 2012 he was part of the staff of the 5-star resort complex Ananda SPA in the Indian Himalayas with focus on Ayurveda practices combined with popular SPA procedures.
The exclusive specialization in the complex, the high standards and dynamics of the environment increase significantly the professional qualification of Ashly who combines his functions as an Ayurvedic therapist, coordinator and administrator.